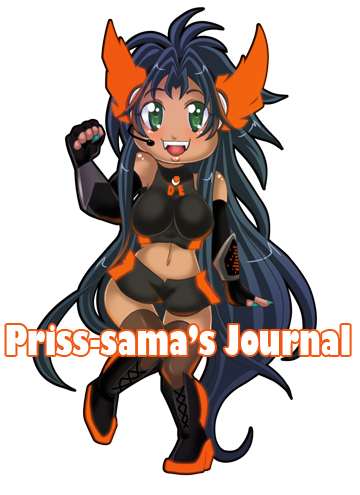 This is something I just have to take out of my chest.
Recently is getting on my nerves to see these huge amount of stolen pics. I mean seriously, where the respect for the artists have gone??
Everytime I search for something I find ppl claiming other artist's fanart as their own, ppl recoloring someone else fanart, ppl tracing someone else fanart, etc, etc....
Honestly I'm just SICK AND TIRED OF THIS SHIT!!!
As far as I know this is a place for ARTISTS not for stupid kids with lame excuses and shitty roleplayings... PPl has the idea that DA is some place like Facebook or what so ever, to submit just stolen crap about their fanfics... But NO KIDS this is a place for ppl who like ART!
I'm just sick of see recolorings of my friends fanarts and my own fanart... I'm just sick of ppl tracing my friends fanarts... I'm sick of all that SHIT!!
And what pisses me even more is that these ppl come with lame excuses like "but you should be honored that I like your fanart!!!11!!" LOL no, why on the earth I should be honored if someone steals something from me?? That's just moronic....
Or the classic (and most used) excuse "But I cant draw! Leave me alone!!111!!" If you cant draw then why on the fricking earth are you on an ARTISTS WEBSITE?????
Just because you cant draw that not gives you the right to take someone else artwork and claim it as your own; alter or recolor someone else artwork, OR trace someone else artwork (yes ppl, tracing IS art theft too, like it or not).
Seriously, this ppl just get on my nerves >__>;;;
I'm truly sorry for this rant, but I really needed to get this out of my chest or else I could explode =___=
So remember:
Comissions Progress:
S k e t c h C o m i s s i o n s


Sketch Comission - OC Linx Daniela x Gemini Saga (+ BG)


Sketch Comission - OC Hydrus Aly x Scorpio Milo (+ BG)


Sketch Comission - OC Nova x Mello (+ BG)
M o n o - S k e t c h C o m i s s i o n s


- Yuzuriha x Shion --
(In Progress)
P S G S t y l e C o m i s s i o n s


- OCs Carlos & Soraya


- OC Aly x Scorpio Milo


- Trio Bitch (aka Dani, Aly and Priss)
Working on right now:
T r a d e s


OC Sveta --
On Hold


OC x Shun --
Sketching
O t h e r s

Quiz prize for

Chibi Behemoth Violate --
Sketching

Quiz prize for

Chibi DN Aly --
Sketching

Double Meme with

--
On Hold

Medieval Era


Free sketches:


1. OC Elyon x Aries Shion Done!
2. Balrog Rune -- In progress (on hold)
3. OC Epona x Gemini Saga -- In progress (on hold)
4. OC Kazuko x Aquarius Camus
5. OC Pluma x Icarus Touma
-------
Extra OC Gladiola x Pisces Albafica