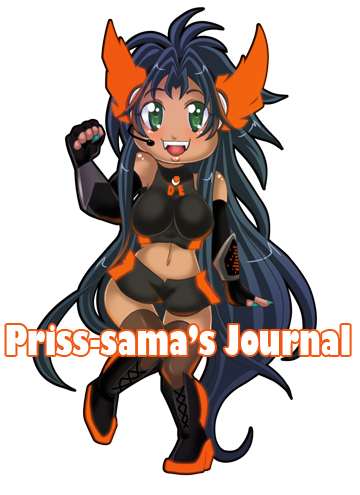 Hello everybody

Well these last week lets say it was just... terrible u.u
I'm writing this cause I want to take out all the bad feelings, so maybe you dont want to read xD
Last week I finished the semester, I was happy cause finally I could have a relief and just take care of my health, everything was perfect, but... That same fricking day a woman call to my home and told us that my aunt died. She was living in a nursing home cause she was alredy to old and her sister couldnt take care of her anymore, but we didnt expected she was going to die that fast, she wasnt even sick, so it was totally unexpected and of course it affected me a lot.
And just when I tought things couldnt get worse my cousin call me crying and telling me she had a problem with one of her babies (she has twins, a boy and a girl, they just have 1 year old). The boy have been sick for a while with tonsillitis, so she went to a doctor here in my town and he told her that that wasnt tonsillitis but the begining of a cancer. I told her that was impossible, but obviously since we are not doctors we were ver scared as well so we had to go to the capital (Caracas) to see a doctor and enter in emergency. My cousin was crying and crying and I didnt know what to do, I was crying as well, cause I didnt know what to do or say.
When we came to the hospital the doctor said that the other doctor, that that was impossible, that you can say something like that that easly, so they made another exam to the baby. We stayed in the Hospital since 4:00 pm to 11:00pm and in the end the doctor told us he just had swollen lymphs, nothing that serious. You have no idea the huge relief we felt in that moment.
Seriously if I have found the doctor who told us about the cancer thingy, I'll kill him, seriously... How he dare to say such a thing that easly??!!! In this fricking country you really find a lot of guys like this one, that they think they're doctors just because they use a white coat.
All of these happened in a day, I was about to colapse, but thank God I didnt. Though right now I feel exhausted....
I apologizes for my delay at respond messages and commenting, really

Please, dont think I'm ignoring you or something, or that I dont want to comment. Understand me, please. I promise to respond everything.
</END OF THE SPAM>
KIRIBAN REMINDER
</u>
Remember to catch my Chibi Kiriban!!

The person who catches my
162.000
PV will win a Chibi with 2 charcaters max + elaborated BG.
Example:
Just ONE Winner!
That means that ONLY the first person who send me a screenshot with the number of pageviews will win the chibi.
Rules for the Chibi
I will draw mostly anything you want for your chibi, EXCEPT for a few things:

NO Extremely muscle characters.

NO Robots.

NO Twilight characters (I really dislike the books/movies and I refuse to make fanart about it).

NO Kanon x Other woman (no exceptions).
Thats all.
Now... Good luck everybody!

______________________________________________________
Free sketches progress:
1.

OC Elyon x Aries Shion
Done!
2.

Balrog Rune --
In progress
3.

OC Epona x Gemini Saga --
In progress
4.

OC Kazuko x Aquarius Camus
5.

OC Pluma x Icarus Touma
-------
Extra

OC Gladiola x Pisces Albafica
Working on right now:
C o m i s s i o n s


OCs Elias & Katsuya --
Sketching


Sketch Comission - OC Agot x Pecta Gamma Thol


Sketch Comission - OC Linx Daniela x Gemini Saga


Sketch Comission - OC Hydrus Aly x Scorpio Milo (+ BG)


Sketch Comission - OC Nova x Mello (+ BG)
T r a d e s


OC Sveta --
Sketching
O t h e r s

Double Meme with

--
Sketching

Sexy Claim for


Spouse and children for


Claim as bunny for