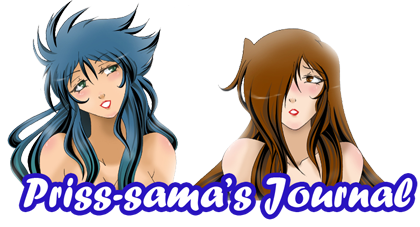 Hiiiiiiii guuuuuyyyyss!!!! 8DD
How is everything?

My Kiriban is veeeery close! Only less than 2000 views

So if you are interested on catch it, be prepared.
I wish you good luck to all you kiriban hunters!

Thats all for now... I dont have to much to say, except that school is taking all my time TT___________TT
By the way, once again here are the rules for my kiriban, so be sure to read them

Take care you all

___________________________________________________________________
IS TIME FOR A NEW KIRIBAN!
Yes, my 100.000 pv are close, lets see if you can catch it

so..
The FIRST person who send me a screenshot of the 100k will win a free drawing from me!
Now here're the rules for the kiriban winner's drawing:

It can be of however you desire


No more than 2 characters


No mecha or extremely muscle persons


It can be a couple picture (Hetero, Yaoi, Yuri, however you desire)


It can be SOFT-hentai (If you choose a drawing like this, i'm going to send you the picture via note)


I reserve the right to refuse to draw certain couples if i dont feel confortable with it! (sorry if i sound mean

is just i'm very maniatic when it comes to couples u__u so i CANT promise you to draw something i know i couldnt, sorry)
Well i think thats all

Good Luck everybody!