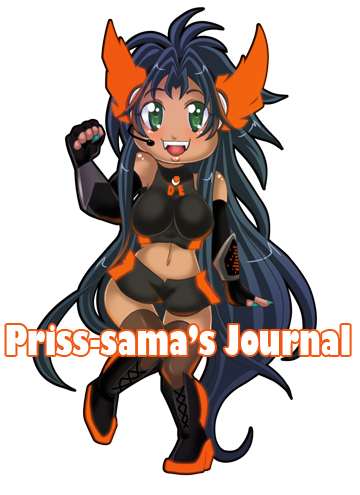 And the winner is....
They both answered 9 questions correct!! Congratulations girls!!


Now please tell me what do you want for your chibi

For the rest of the participants, thank you very much for participate!
Now I'm going to reveal the answers of the quizz, just check below, and I just un-hid your comments so compare your answers

(please check your answers and check I didnt make a mistake when counting your right answers, thanks)
---
Hello everybody!

First of all I would like to thanks for all the birthday wishes, you guys are so kind, thank you very very much!


Second, I saw many of my friends doing this so I said "why not?"

lol
So, here's the deal...
The person who answer all the questions of the following quiz, will win a chibi like this:
ONE character ONLY!!
If nobody responds all the questions, then the person who answer correctly most of the questions will win!
The questions will be about myself and about my characters, and also
Just my watchers can participate
So here we go! Good luck

1. What's my real name?

a. Priscilla
b. Veronica
c. Karelyn
d. Dankarly
(I bet you tought my name was Priscilla, right? GOTCHA!!

)
2. Who is my all time favorite anime girl?

a. Scanty
b. Mermaid Tethis
c. Rei Ayanami
d. Ryoko
(Nobody can take Rei's throne!!

)
3. Wich movie I hate the most?

a. Titanic
b. Star Wars
c. Twilight
d. None of them
(I hate Twilight too, like normal ppl do xD But my hate for Star Wars is even bigger!

)
4. Wich of my characters is lesbian?

a. Deborah
b. Priss
c. Chieko
d. None of them
(Almost everybody answered Deborah on this question xD Guys... Deborah is
bisexual
not lesbian

)
5. My favorite animals are...

a. Cats
b. Dogs
c. Birds
d. None of them
(I looove dogs and canines in general

I especially love Siberian Huskies <3)
6. What's Yayoi's biggest love?

a. Saga
b. Sisi
c. Her sister Priss
d. Sandwiches
(LOL yeah, nobody can compete with sandwiches! lol)
7. Wich of my charcters has just one eye?

a. Leon
b. Raisa
c. Victoria
d. Priss
(LOl this one was pretty easy, everybody answered it right

)
8. My all time favorite Saint Seiya (straight) couple is...

a. Aioria + Marin
b. Kanon + Tethis
c. Sysiphus + Sasha
d. Julian + Tethis
(They're the best couple ever!

By the way, for the ones who answered "Kanon + Tethis" I have to say: guys, I HATE THAT COUPLE!

lol No I'm serious I hate that couple >.< )
9. An item that Priss never take off...

a. Her Hair-clip
b. Her collar
c. Her training gloves
d. Her black pants
(Another easy one

)
10. PSG Kanon weapon is...

a. Shotgun
b. Machine gun
c. Spear
d. Longsword
(Ok, I have the liiiiittle impression that most of the ppl thought I asked KanonA instead of Kanon

)
---
Thats all, good luck everyone!

The winner will be announced tomorrow

Comissions Progress:
S k e t c h C o m i s s i o n s


Sketch Comission - OC Linx Daniela x Gemini Saga (+ BG)


Sketch Comission - OC Hydrus Aly x Scorpio Milo (+ BG)


Sketch Comission - OC Nova x Mello (+ BG)
M o n o - S k e t c h C o m i s s i o n s


- Yuzuriha x Shion


- OCs Jazz & Charissa -
(Sketching)
P S G S t y l e C o m i s s i o n s


- OCs Carlos & Soraya


- OC Aly x Scorpio Milo


- Trio Bitch (aka Dani, Aly and Priss)
Working on right now:
T r a d e s


OC Sveta --
Sketching
O t h e r s

Quiz prize for

Chibi Behemoth Violate

Quiz prize for

Chibi DN Aly

Double Meme with

--
Sketching

Wedding contest


Medieval Era


Free sketches:


1. OC Elyon x Aries Shion Done!
2. Balrog Rune -- In progress
3. OC Epona x Gemini Saga -- In progress
4. OC Kazuko x Aquarius Camus
5. OC Pluma x Icarus Touma
-------
Extra OC Gladiola x Pisces Albafica