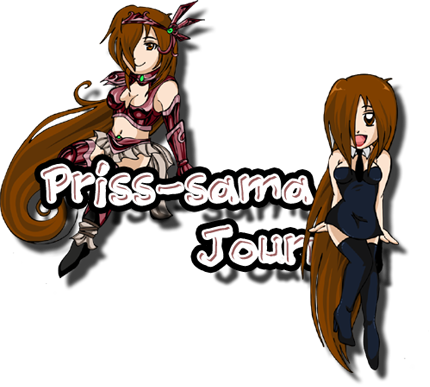 News
Hi everybody!

For the 100000 time, i apologize for my recent inactivity. Things around my house and my country are getting a kinda hard u__u
The delinquency, the daily deaths, also for several times, delinquents have stolen several apartments on the building i live (yes, i live in a building), the last time was like 2 days ago...
And to make it "better" yesterday was an earthquake on almost all my country of 6,4 grades! it was so scary ;___;
Also in Caracas (the capital) was a horrible flood because of the storms. Almost all the city was colapsed.
This is just destroying my nerves >__> Is to much stress...
So i hope you guys can understand my situation

I'm truly sorry...
__________________________
FEATURES
Taken from

's journal
(copy & paste

)
1) Be one of the first 18 or so people commenting on this journal entry (and to say you want a feature), and I will add you to the Featured List!
2) For each of the 18 first people answering this journal I will put his/her avatar and the three deviations I like most from his/her gallery on the list.
3) If you answer, you'll have to do the same in your journal, putting me on the first place, completing this way the list with 18 people. The idea of this is not to get a free feature, it is to spread art around for everyone.
1.)

2.)

3.)

:thumb131164403: :thumb123337881: :thumb134152310:
4.)

5.)

6.)

7.)

:thumb126584597: :thumb124248989: :thumb122641867:
8.)

9.)

10.)

11.)

12.)

:thumb135098802: :thumb129489122: :thumb126487153:
13.)

:thumb132668399: :thumb115396761: :thumb133160672:
14.)

:thumb131893676: :thumb134030975: :thumb136954491:
15.)

16.)

17.)
18.)
___________________________________
IS TIME FOR A NEW KIRIBAN!
Yes, my 100.000 pv are close, lets see if you can catch it

so..
The FIRST person who send me a screenshot of the 100k will win a free drawing from me!
Now here're the rules for the kiriban winner's drawing:

It can of however you desire


No more than 2 characters


No mecha or extremely muscle persons


It can be a couple picture (Hetero, Yaoi, Yuri, however you desire)


It can be SOFT-hentai (If you choose a drawing like this, i'm going to send you the picture via note)


I reserve the right to refuse to draw certain couples if i dont feel confortable with it! (sorry if i sound mean

is just i'm very maniatic when it comes to couples u__u so i CANT promise you to draw something i know i couldnt, sorry)
Well i think thats all

Good Luck everybody!