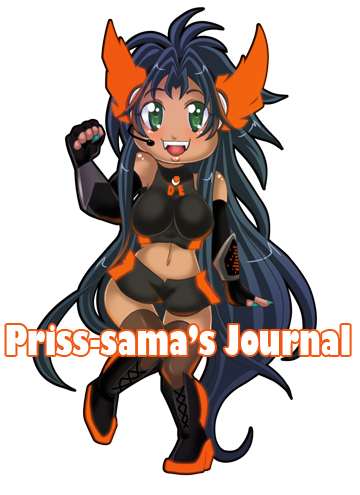 E D I T ::.
---
Yeah, I created a Tumblr account too xD Here -->
eromegami.tumblr.com/
<--
My dear

suggested me to make one, so I said why not? I still dont know to much how to use it properly, but I'm learning xD
I'm just going to submit sketches, WIPs and silly stuffs on my Tumblr account, I already submited a sktech, check it out

---
Hello everybody!

How's everything?
Well I haven been a kinda unactive these last weeks, the reason is... well is more than one reason actually.
Between my personal life and all that DA drama I have been feeling very stressed, so I past some days away from DA to think a little, it didnt help me to much but at least I feel less stressed.
So to make the story short, I have had several personal problems (I'm not going to get into details) and lets say I colapsed. But I would like to thank to my dear

because a talk I had with her yesterday really cheered me up, (Muchas gracias mi bitch i luv ya so much!!!

).
I have been working on the sketches of comissions, but I also made some personal drawings to relief the stress. Dont worry you'll get your comissions as soon as posible, just be patient with me please C:>
I guess thats all. Take care <3
Comissions Progress:
S k e t c h C o m i s s i o n s


Sketch Comission - OC Linx Daniela x Gemini Saga (+ BG)


Sketch Comission - OC Hydrus Aly x Scorpio Milo (+ BG)


Sketch Comission - OC Nova x Mello (+ BG)
M o n o - S k e t c h C o m i s s i o n s


- Surprise


- OCs Jazz & Charissa
P S G S t y l e C o m i s s i o n s


- OCs Carlos & Soraya


- OC Aly x Scorpio Milo


- Trio Bitch (aka Dani, Aly and Priss)
S i m p l e C o l o r e d C o m i s s i o n s


- OCs Mylene & Alex
Working on right now:
T r a d e s


OC Sveta --
Sketching
O t h e r s

Double Meme with

--
Sketching

Wolves and Bunnies


Swimsuit


Free sketches:


1. OC Elyon x Aries Shion Done!
2. Balrog Rune -- In progress
3. OC Epona x Gemini Saga -- In progress
4. OC Kazuko x Aquarius Camus
5. OC Pluma x Icarus Touma
-------
Extra OC Gladiola x Pisces Albafica