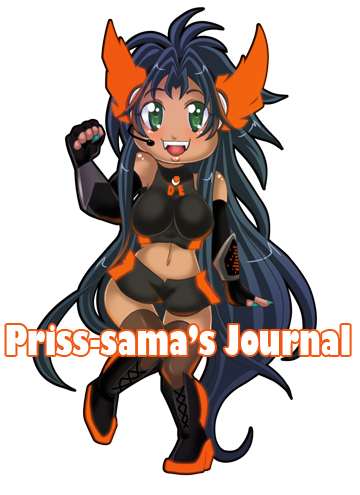 Hello everybody

I just wanted to apologize for my lack of activity and for not commenting on your stuffs. Recently I have had to deal with several personal problems, for example, my grandma had an accident almost 2 weeks ago and she broke her femur, so right now I have to take care of her along with my mother and my aunts. Thank God my grandma is getting better really fast but she still cannot do everything by herself and we have to help her on almost everything.
So....
I hope you guys understand ñ__ñ And please dont think I'm ignoring you if I dont respond some of your comments or if I dont comment on your drawings/journals. I read and watch everything on my inbox, so even if I dont respond or I dont comment on your stuff, you can be sure that I read it/watch it

Features
Now since several ppl have featured me, is time to return the favor

So, the first 10 ppl who comment here will get a feature of 3 of their pictures. So if you want a feature comment here and PLEASE give me a link or the thumb code of the 3 drawings of yours that you want to get featured.
1

:thumb172444861: :thumb253466771: :thumb251218535:
2

:thumb192876609:
3

4

5

6

7

Waiting
8

9

10

Comissions Progress:
S k e t c h C o m i s s i o n s


Sketch Comission - OC Linx Daniela x Gemini Saga (+ BG)


Sketch Comission - OC Hydrus Aly x Scorpio Milo (+ BG)


Sketch Comission - OC Nova x Mello (+ BG)
M o n o - S k e t c h C o m i s s i o n s


- Surprise


- OCs Jazz & Charissa
P S G S t y l e C o m i s s i o n s


- OCs Carlos & Soraya


- OC Aly x Scorpio Milo


- Trio Bitch (aka Dani, Aly and Priss)
Working on right now:
T r a d e s


OC Sveta --
Sketching
O t h e r s

Double Meme with

--
Sketching

Wolves and Bunnies


Swimsuit


Free sketches:


1. OC Elyon x Aries Shion Done!
2. Balrog Rune -- In progress
3. OC Epona x Gemini Saga -- In progress
4. OC Kazuko x Aquarius Camus
5. OC Pluma x Icarus Touma
-------
Extra OC Gladiola x Pisces Albafica